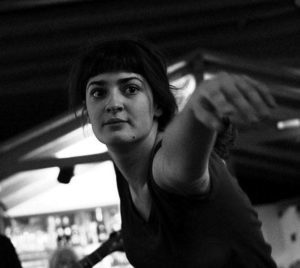 Alice Giuliani – performer
Italian choreographer, she was born in Viterbo in 1994.
She began studying classical and modern dance at the age of six, and she studied for two years at the Balletto di Roma school. Then she gets closer to contemporary dance. The work of some choreographers has been significant in his artistic career: Adriana Borriello, Biagio Caravano (MK), Roberto Castello (Aldes), Antonio Tagliarini, Christine Gerard. Graduated in performance disciplines at Roma Tre University with a dissertation on the work of choreographer Lucinda Childs, she also studied in the Dance Department of Paris 8 University. She is currently working as a dancer for company Aldes – Roberto Castello, for the choreographer Irene Russolillo. as well as for the company Efi Farmaki Dance Company (EΦDC).
---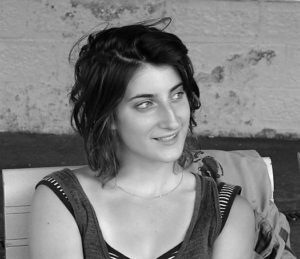 Elise Roy – performer
Elise is a dancer and choreographer. Trained in classical dance since she was five, it was while coming to Paris, to study political and social sciences, that she discovered contemporary dance. She takes part in workshops with choreographers Herman Diephuis and Thierry Micouin, follows the regular classes of the dancer at Micadanses, the Glass Menagerie, the CND de Pantin and the summer courses of the P.A.R.T.S school in Brussels.
In New York, she studied dance and urban sciences at Columbia University, explored dance contact at Motion Research, danced with Shen Wei Dance Art, and created Cadence for eight by Lance Gries, a former member of Trisha Brown Dance Company.
In June 2017, she joined the Efi Farmaki Dance Company.
Interested by the meeting of different artistic languages ​​around political and societal themes, she is currently developing a creative work at the meeting between dance and comics, in collaboration with the designer Edmond Baudoin and supported by La Fabrique de la Danse (creation 2019).
Elise also holds a Master's degree from the School of Urban Affairs at Sciences-Po Paris and holds a degree in Performing Arts – Dance in Paris VIII.
---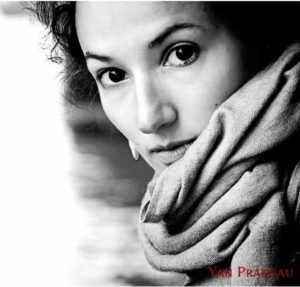 Tiphaine Babin – performer
Her taste for world music first focused on classical oriental dance (sharki), then traditional dances of the Arab world (Egypt, Tunisia, Morocco) and Argentine tango. More recently, she started gypsy dances in the Balkans and Turkey, and Sufi dances. She also gets inspired by somatic practices and Asian internal arts that, like traditional dances, think of the body as a whole.
Today, she turns to more contemporary forms of expression, while remaining attached to their traditional and popular inspirations, rich in meaning. For Tiphaine, dancing is above all a moment of encounter with one's body, one's self and the other. She then seeks a form of simplicity through organic and holistic movements that can be shared and appropriated by all.
On the other hand, the dances of the Arab world and the tango, which make travel in the archetypes of the feminine, were and remain for her, fundamental in its construction as a woman.
Creation in progress: The Chorus, creation for 6 dancers of the Company Efi Farmaki and Between here and there, creation duo – Breath of dance.
---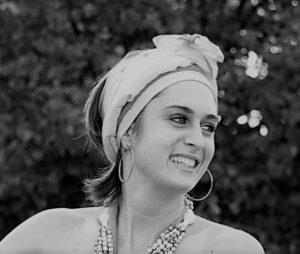 Pauline de Lattre – performer
Graduate of an African-American Dance tutoring based on the Dunham technique taught by the Free Dance Song School in Paris, Pauline de Lattre has also been immersed in Brazilian culture for more than 10 years, and is introduced to traditional brazilians dances and rhythms. She discovered Gumboot – dance and body percussion in South Africa – in 2011. Then began a research on the history of this dance, a journey that will take her to live several months in South Africa and collaborate with companies to radiation such as Flatfoot Dance Company or Via Katlehong.
She created her company, Ayoba, and draws inspiration from South African popular dances, combining contemporary dance techniques and a look at our modern society. Collaborations and encounters are at the heart of Pauline's artistic path, so she naturally joined the Efi Farmaki Dance Company to discover and share the particular world of the choreographer.
---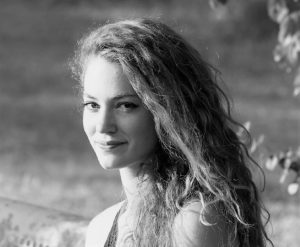 Yaël Heynderickx – performer
From a mother and a father comedians, she lives her childhood influenced by the arts and the show.
The exploration of all kinds of dances such as Oriental dance, Brazilian dance, Hip-hop, ballroom dances and traditional dance bring her a diversified approach and knowledge of dance.
After her baccalaureate dance option in Marseille, she discovered a particular interest in history, composition and research. This will push her to obtain an Art-Dance degree at the University of Nice Sophia-Antipolis.
Today student in Benesh Movement Notation at the Conservatoire National Supérieur de Musique et de Danse of Paris, she worked as a notifier for a creation at the Het National Ballet but also as a dancer on repertoire like The sacred Spring of Pina Bausch and Set and Reaset of Trisha Brown. Since moving to Paris in 2014, Yaël has focused, in parallel with her studies, on the practice of couples dancing and tap dancing. This reveals her passion for the relationship to the other and the presence of rhythm in the dance.
---
Manon Chaurand – performer
It is thanks to her father, himself a dancer, that Manon discovered the world of dance. She started classical dance at the age of 5 and discovered contemporary dance later. Trained at the CNR in Paris, she then attended vocational training at the Rick Odums center and then at the Rosella Hightower College of Dance in Cannes.
In parallel with her dance studies, she studied psychology and psycomotricity, and she continues her training in dance therapy. She works today as a dancer-performer in Paris and at her psychomotor clinic.
---
Céline Meillaud – performer
Actress, dancer, performer, Céline has been dancing since she was 5 years old. She first took classes at Modern'Jazz for several years, followed amateur hip-hop and salsa lessons as a teenager before joining the professional theater school La Scène sur Saone in 2009 in Lyon, where she discover contemporary dance with Irénée Panizzi. Since then, she continues to train at the CND (open house workshops), Micadanses (dancer training), Paris Studio Carolyn Carlson (with Jan Fabre in 2016) and every year at the international DARC workshop with Larrio Ekson, Martine Harmel, Christopher Huggins and Angelo Monaco.
In 2014 she discovered butoh. A revelation. She then went on to complete the courses and went to Japan to meet Natsu Nakajima, a dancer of the 1st generation. It is during a butoh internship that she meets Efi Farmaki. The Chorus is their second collaboration after Bouillon de Vie, a duo of butoh they create together in 2016. While theater plays an important role in her life, dance is at the heart of all her projects. She has just joined Crotonix Company in Trondheim (Norway) for the Darkmatters project and is preparing a Father butoh solo.
---
Maud Llorente – performer
Evolving between Paris and Montreal, Maud Llorente is an artist in dance and performance.
She graduated from the University Lumière Lyon 2 in Performing Arts and certified in contemporary dance from the Training Center Deoblique Dance in Oullins. She joined the dance department of the Université du Québec in Montréal in 2012 to integrate somatic education techniques into her dance background. She also follows the teachings of Danièle Desnoyers, Marie Béland or Kelly Keenan. Maud began a close artistic collaboration with choreographer Kim-Sanh Chaû.
In addition, she had the opportunity to perform for Helen Simard (The Trouble with the Twenty-One Realities / Me, Myself, and Eye Movement Sans / 100 Manifesto) and the Schmutt Sisters (Schmuttland, for a sustainable utopia) , in Paris for the design artist Fiona du Mesnildot (Domestic Theater) and joined the Efi Farmaki Dance Company in October 2016. In her personal approach Maud is both interested in dance by the confrontation between performative energy of the body, political commitment, pop culture and live music.