Efi Farmaki Company offers solo pieces on various themes, in response to invitations, or on our own initiative. In particular, these are in-situ (specific for locations) parts in non-conventional places or public spaces. This is part of a desire to open to other public and the search for impromptu collaboration with artists from other disciplines, musicians, visual artists, videographers.
The spirit of the castle
Borders of Yerres, House of Brunoy Arts, June 2017
From a small castle with an incandescent facade, the spirit of the place escapes, sliding from the wall and flowing down the stairs to reach the green of the meadow. Body-mind, he wrestles with materiality, as much as he marries, so that his desire for freedom can be fulfilled.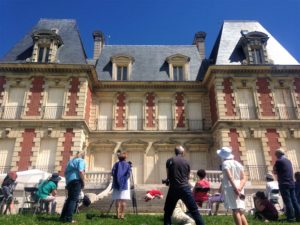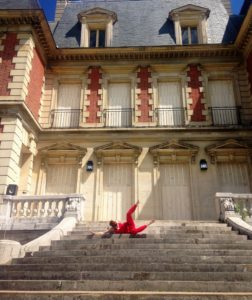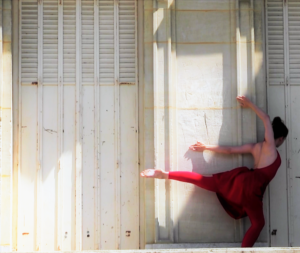 The girl with the watering can
Butô in my garden, Brunoy, France, June 2016
At the back of a garden, a girl with her head lost in her imagination, brings the water principle of life. It dispenses the stones with the symbolic fluid, exalting for a moment their colors, and intoxicating a storm of the inner feelings they trigger.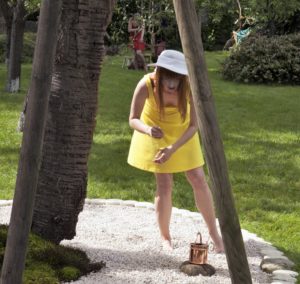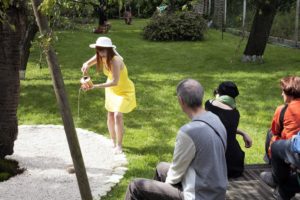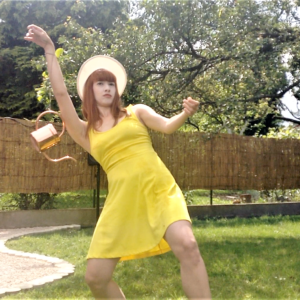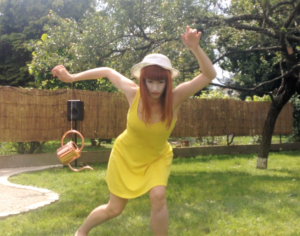 Mermaid
Blooming island, Andros, Greece, May 2016
From the water and the past, a mermaid returns to this village that lives the transformations of modern urbanization. Wandering in search of the memories worn by the spectator population, it gives substance to the confusion of the loss of a time when nature and the creatures of legends made the real.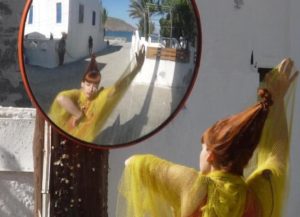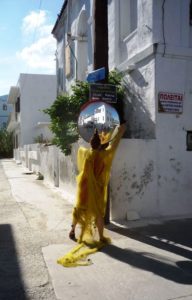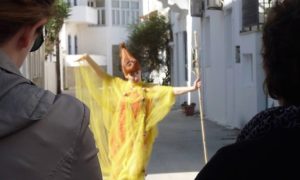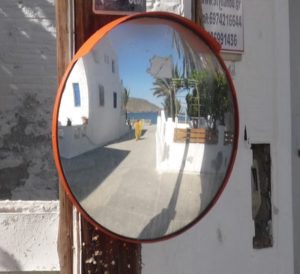 Rêve-errance (Dream-wandering)
Nuit Blanche, Paris, September 2015
"Turn off, turn off, short torch: life is only a shadow that works …" Said Lady Macbeth. Inspired by these words from Shakespeare's play, the solo delivers an interpretation of the somnambulistic scene of Lady Macbeth. Bathed by the abstract universe of the video showing buildings collapsing in slow motion, the interpreter, eyes closed, struggles in a tormented interior, struggling to get out of the night of his dreams and find the light of the world outside.